Do you want professional guitars, bass & keyboards arrangements ? Ask me to play on your tracks !
I record guitars, basses and keyboards from your projects in all styles of music.
I make professional arrangements on your songs according to your wishes and the identity of your music. I record and arrange your compositions
Ask me to play on your tracks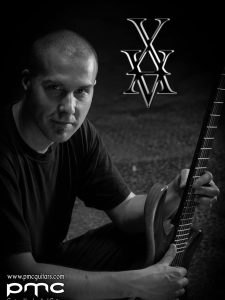 Who am I ?
I'm Xavier Boscher, a french producer, musician and multi instrumentalist. I worked on more than 100 records as a mixer and producer. I founded my first studio in 1998 and Orfeo'lab in 2009 as a structure.
I recorded 2 albums with band MISANTHROPE and toured with SEPTIC FLESH as a lead guitarist. I also played as a musician in a lot of bands and projects as a guitar player, arranger, composer, mixing engineer & producer (CONTINUUM, NEBULEYES, MON AMI MIO, MLLE JULIE, ASSOCIATION LOULOU LA BELLE VIE, DEBORAH HOFER, JONATHAN BROCHARD, TIRAO, ULTRA VIRTUAL PROG BAND, ELENA RAVELLI & more...)
I create Orfeo'lab to provide professional and custom services with attractive prices to highlights your projects. Your success and satisfaction are my priorities ! Feel free to contact me by phone, WhatsApp or Messenger if you have any questions or to discuss about your project.