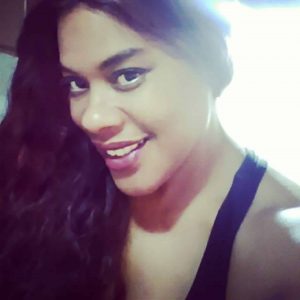 Zan Harrold announces her return, bringing a new soulful yet melodic dance sound to fans with the release of her new long-awaited fifth album, "Move It All Around". The forthcoming record is a follow-up to her 2017 LP "Dance" and is set to be released on December 1, 2020.
Along with the album announcement, today also marks the release of the first single and video from the album, "You Hurt Me" Premiering exclusively via Tidal, Apple Music & Amazon. Harrold is currently touring regionally with Mi-Ty-Rion and have a Major Upcoming Performance in Houston, Tx., at an Event that her Production Company Zan Productions is having. This will be a Toy & Food Drive for the underprivileged families in Houston, Tx., where she was born and raised. This Event will be held in the Independence Heights Community, an Outdoor Festival which will Feature many Artist/Bands.
Harrold recorded most of "Move It All Around" in her studio in New York, New York & in Houston, Tx. Texas with Grammy Nominated Mixer/Engineer Beauvallis who has worked with Beyonce. Harrold works with many producers such as: Klein Beats, Ed Boop & more!  
"Move It All Around" is composed of 12 tracks that Harrold spans over meditation songs like "I Need You Tonight" to the ambient "Never Cry," a high energized Dance Track with a driving force.
Harrold sultry but sexy dance style remains present yet matured, with a more refined worldview, "Truly, I didn't expect the whole album to turn out so well, especially considering all the things I've gone through this year to tell these Stories, The new songs are inspired by some great life-changing events in my life, including almost losing my life during Covid three times, including catching the virus, being in a Tornado that had me and my family without lights for a week, to my house being damn near shot up in the middle of the night!"
And while each song varies in tone, they all are originals and circle back to one universal theme, which is Love. "Dance With Me All Night"  is a soul-filled, catchy collection of reminders that love, harmony, diversity, and unity can co-exist in our modern world," says Harrold. The new record includes "I'm So Into Him", a catchy dance track, that was inspired by her relationship with Entertainment Attorney Bob Celestion (represents XXXTentacion, Tikashe 69 and more).
Like many before her, Harrold came to New York to make music. She's worked with everyone from Grammy-Award Winning Producer/Engineer Mike Dean (Madonna, T.I., Scarface, UGK, Kanye West and more), to Multi-Platinum Recording Group Technotronix's Lead Vocalist Ya-Kid-K. And while she's often labeled with some form of the word 'hardcore' some have even compared her voice to be like the Modern day Donna Summer. Harrold style meets at a juncture of many different genres. There's something about Zan Harrold that is indescribably different — and with her newest project, she's discovered what most musicians spend lifetimes working for — the place where feel-good music meets vital social commentary.
American singer/rapper and songwriter Zan Harrold has released five studio albums, and 80 singles (including 15 as a featured artist, 10 promotional singles and 6 charity singles). She has sold over 720,000 records as a solo artist,[1] 
Zan Harrold's career began as lead vocalist in her Grandfather's Church Mount Rose Missionary Baptist Church. She started singing at the very young age of 4 years old. Zan released her first solo album, "I Love Music" in New York City  (1993), while on Tour with Multi-Grammy & Multi-Platinum Recording Artist/Group Ya-Kid-K and Technotronix.[9] Zan was then signed to Ya-Kid-K's Independent Label and was her first and only Artist that was released on that Label. "I Love Music" It debuted at number 10 in Africa, India and the UAE (Dubai) and produced the singles "Out of Control", Zan Harrold became the first female artist in her hometown of Houston to become a Dance Music phenomenal, exploding in the Dance World of Music!
In 1995 Zan released "Let Me Be The One" Independently, she recorded this Single and Album in New York with hitmaker Producer "Majic" (Babyface Producer), and it went on to sell many copies just independently without any promotion. In 1999 Zan moved back to her hometown in Houston, where she was once a Dancer/Rapper/Choreographer for the legendary Rap Record Label, Rap-A-Lot Records & she Toured with the Multi-Platinum Group/Artist The Geto-Boys. Zan recorded another Rap Studio Album "Hustla", Hustla was her first Song to ever receive Radio airplay on major hip-hop Radio Stations (97.9) and sold many records independently in the South of America. Zan Harrold then begin to release mix tapes from 2000-2012 due to the success of "Hustla", which featured her rapping over other successful rappers original music, and this solidified her in the streets. Now after a long hiatus Zan is back in her roots with her amazing Dance Music "Move It All Around", which was recorded in both Houston, Texas & New York City. This album features a vast array of many successful Internet Producer's hand pick by Zan herself, and Engineered by Beaurulis and Andy from Fiverr who's worked with Beyonce' & more! "Move It All Around" is receiving fast support by fans in Brazil, Australia, India, Africa, Switzerland, London, America and More! People and Children are loving the Dance Sounds and the high demand to Dance from Zan & it's captivating the masses!
TITLE                             ALBUM DETAILS                     SALES                          
"I Love Music"             Released: February 7, 1993   Sold 100,744 copies
                                       Label: Ya-Kid-K Music
                                       Format: CD, LP, Digita
                                       Producer: Taka & Tunde
                                       (Jimi Hendrix Producers)
"Let Me Be The 1"      Released: Sept. 1, 1995          Sold 212,007 copies
                                       Label: Zan Records                                                           
                                       Format: CD, LP, Digital
                                       Producer: Majic
                                       (Babyface Producer)
"Hustla"                        Released: February 4, 1999   Sold 102,077 copies
                                       Label: Zan Records
                                       Format: CD, LP, Digital
                                       Producer: Theo Edwards
"Mix Tapes"                 Released: from 2000-2012    Sold 314, 773 copies
                                       Label: Zan Records
                                       Format: CD, LP, Digital
                                       Producer: Theo Edwards
"Move It All Around" Released: December 2020
                                       Label: Zan Records
                                       Distribution: Orfeo'Lab
                                       Format: CD, LP, Digital
                                       Producer: Beatzxy